This is the top 1% of entrepreneurs in the world brought to you on a weekly basis so you may learn and listen with the ability to ask them what ever question you like in business.
Your Instructor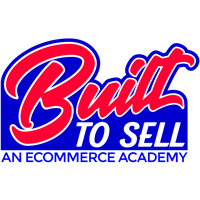 Frequently Asked Questions
Who are the speakers that come on?
So we literally with have a billion dollar rolodex of speakers that will be coming on to talk about how to run your business to market and sell your products & services geared towards eCommerce.
How much would it be if I wante to hire one of these speakers on my own?
So here is the crazy part on average it would cost you $1,000 an hour to hire one of these speakers on your own for their time if they would even take your call.
Will there be a recording if I cannot attend live?
Of course, you will be provided the recording so even if you are not live then you'll be able to devour the content. We have already 20+ recordings (over 20 hours) from past speakers for you to listen.
What if I cannot attend live can I ask a question?
Yes, just submit your questions ahead of time and we will ask them for you so you can listen to the answer on the recording.
If I'd like to end my membership what do I do?
You can simply cancel your membership yourself online and it will stop billing you but you'll lose access to the past and future recordings. Feel free to join back anytime.